McNemar Cosmetic Surgery:
Thomas McNemar, MD, FACS
2160 West Grant Line Road #250
Tracy, CA 95377
Phone: (209) 834-0626
Monday–Friday: 9 a.m.–5 p.m.

Tummy Tuck (Abdominoplasty) Case 49
*Keep in mind that each patient is unique and your results may vary.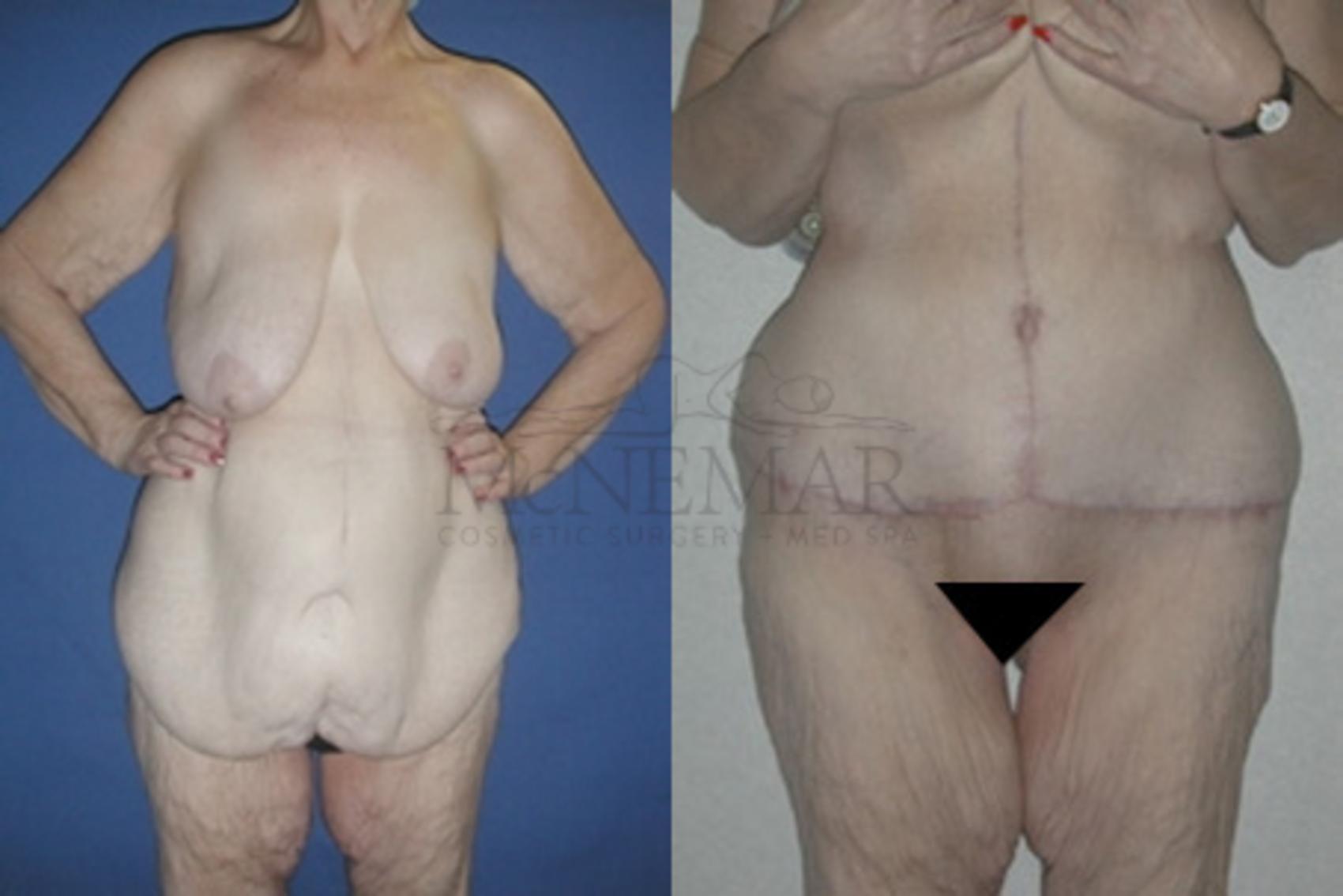 Before & After

This patient is a 76 year old retired school teacher from San Jose. She underwent gastric bypass surgery and lost around 150 pounds. She is excited with her new life, traveling to new countries. She feels that she would like to get rid of the excess skin in her tummy, arms, legs and face. During her consultation we discussed her concerns and listed them in order of importance. After her examination we felt a
bidirectional abdominoplasty (tummy tuck
),
brachioplasty
would address first major concerns of excess skin. We would after full recovery from this first operation (usually 6 weeks to 6months) perform a
face lift
with
forehead lift
and
upper and lower eye lid surgery
. She needed cardiac clearance prior to her surgery. She under went bidirectional abdominoplasty with brachioplasty in San Ramon with full recovery in 6 weeks. She then underwent her second operation: facelift, with upper and lower blepharoplasty (eye lid surgery and forehead lift ( forehead lift performed endoscopically with minimal incisions). After these surgeries she felt refreshed. We from time to time will receive cards from her latest travels.
Procedures Performed
Tummy Tuck (Abdominoplasty)
Surgeon: Dr. Thomas B. McNemar
About This Patient
View All Patient Photos
Back to Top